Equity Management. Simplified.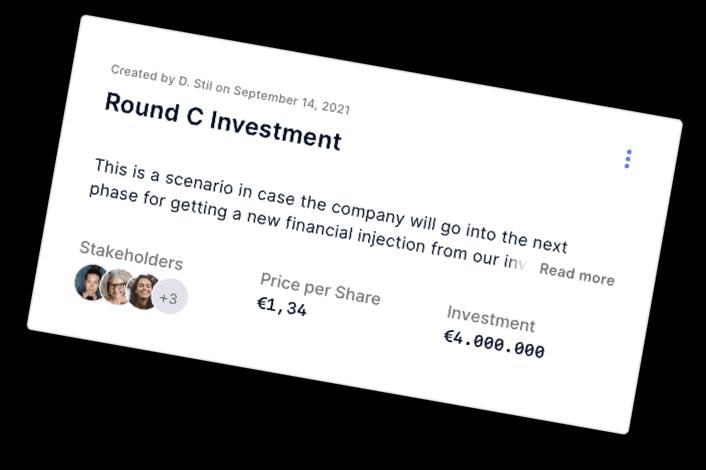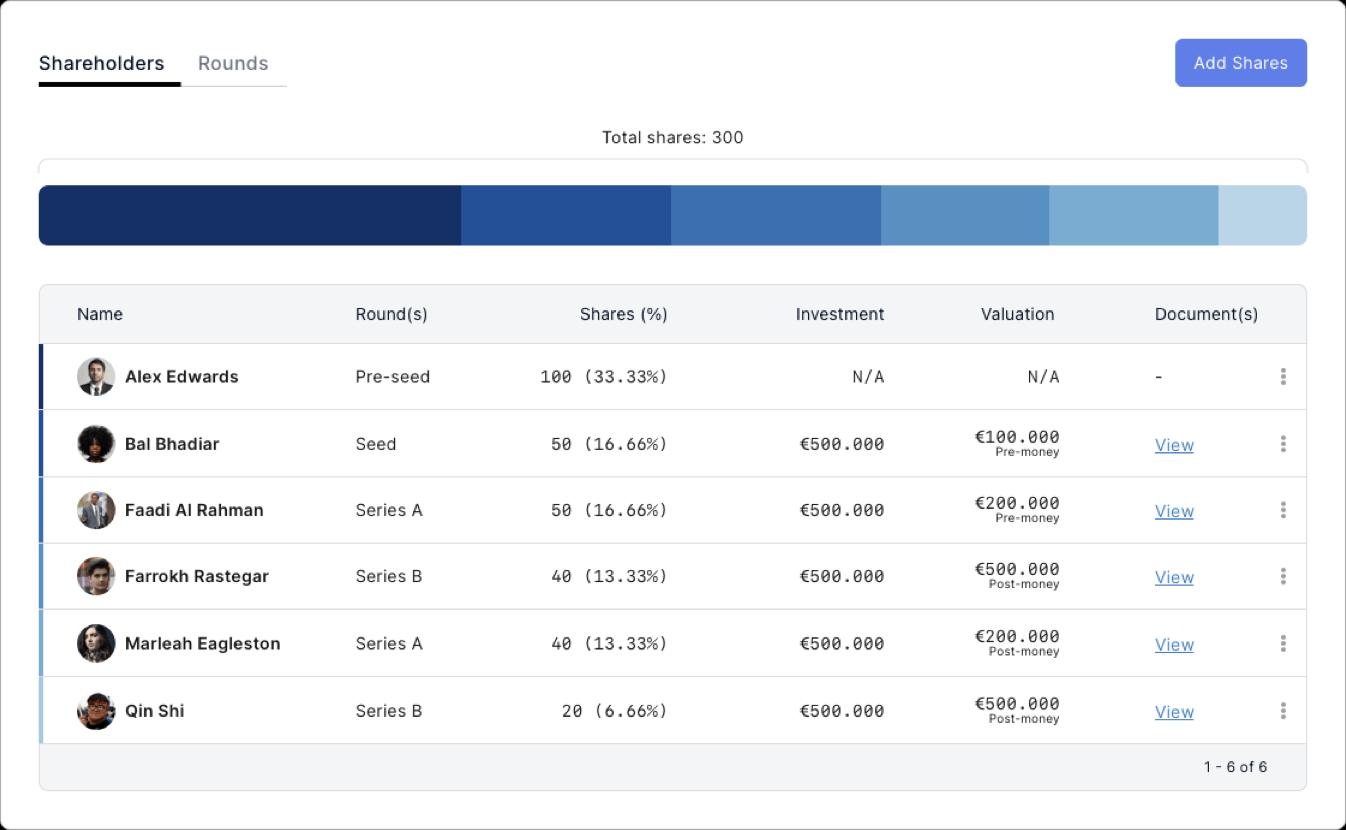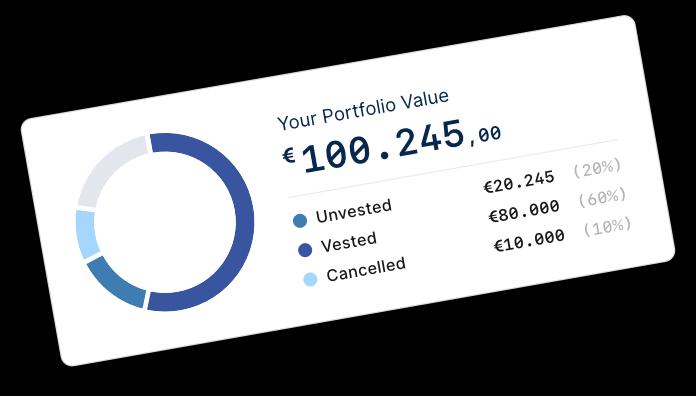 Features
Cap Table
Set up your initial shares and record historical rounds without the need of a formal valuation.
Shareholder MGMT
Use it as single source-of-truth for your internal and external stakeholders.
Scenario Modeling
Model different scenarios and see how it impacts your cap table.
Loans & Notes
Track all company loans and convertibles, and seamlessly integrate convertibles into your cap table.
Financials
Connect our API and track revenue, costs, and P&L together with budgeting and forecasting.
KPIs
Easily track your company KPIs on a monthly or quarterly basis.
Employee Equity
Integrate options with your cap table and deliver transparency to employee shareholders.
Employee Dashboard
Empower your employees by giving them access to their own participation dashboard.
Documents
Store safely and secure all related equity and legal documents.
Hear from our Customers
" We chose to work with WE.VESTR because they make things easy and save us loads of time. With WE.VESTR, we're able to provide our shareholders with real-time information on our company progress and financials. "
Derk van Haastert
Founder of OOPKOP
" WE.VESTR provides a clear dashboard overview of our company's cap table and other key metrics, making everything easy to manage and share with external shareholders. It's a no brainer for our company. "
" WE.VESTR is a brilliant way to manage your equity matters. WE.VESTR gives shareholders the tools and insights they need at all times, and also keeps our employees engaged via the ESOP feature. "